Regular price
$1,093.00 USD
Regular price
Sale price
$1,093.00 USD
Unit price
per
Sale
Sold out
Share
"The Children of Lir" ring is a beautiful handmade ring that tells the story of an old Irish folklore! Available in Gold and Silver! An original Blacoe Jewellers design. 
The story of the folklore is told by icons that feature around the whole band. The swans in different forms of flight are separated with an icon of a human that shows the transformation from child to swan. The Celtic weave/ trinity knot on the band highlights the Irish culture this folklore is steeped in.
The Children of Lir is a Celtic tale of Kings, druids, magic and four children; Fionnghuala, Aodh, Fiachra and Conn. The four children were born to Lir and Aoibh, but after the death of their mother Aoibh, Lir remarried a woman called Aoife. Aoife was jealous of the four children and while she had planned to kill them she could not, instead she took them to Loch Dairbhreach and once they were in the water she cast a spell - transforming all four children into beautiful swans. Cursing them to spend 300 years on Loch Dairbhreach, 300 years on Sruth Na Maoilé and 300 years on Lorrus Domnann and Inis Giuaire. 
Legend tells that the four swans sang their song for 900 years until the arrival of Saint Patrick who freed them from their curse. It is said Saint Patrick tied them with silver chains and when they were touched they turned into humans again but were very elderly. Saint Patrick is said to have baptised them just before they had died. 
While there is many variations of this story it is a story that is recognised in many Irish households. Our history of storytelling as a country is nearly has powerful as the folklore and stories that are passed down. 
This ring is available in 9ct yellow gold and Sterling silver. If your size is not listed please contact the shop at shipping@blacoe.ie 
View full details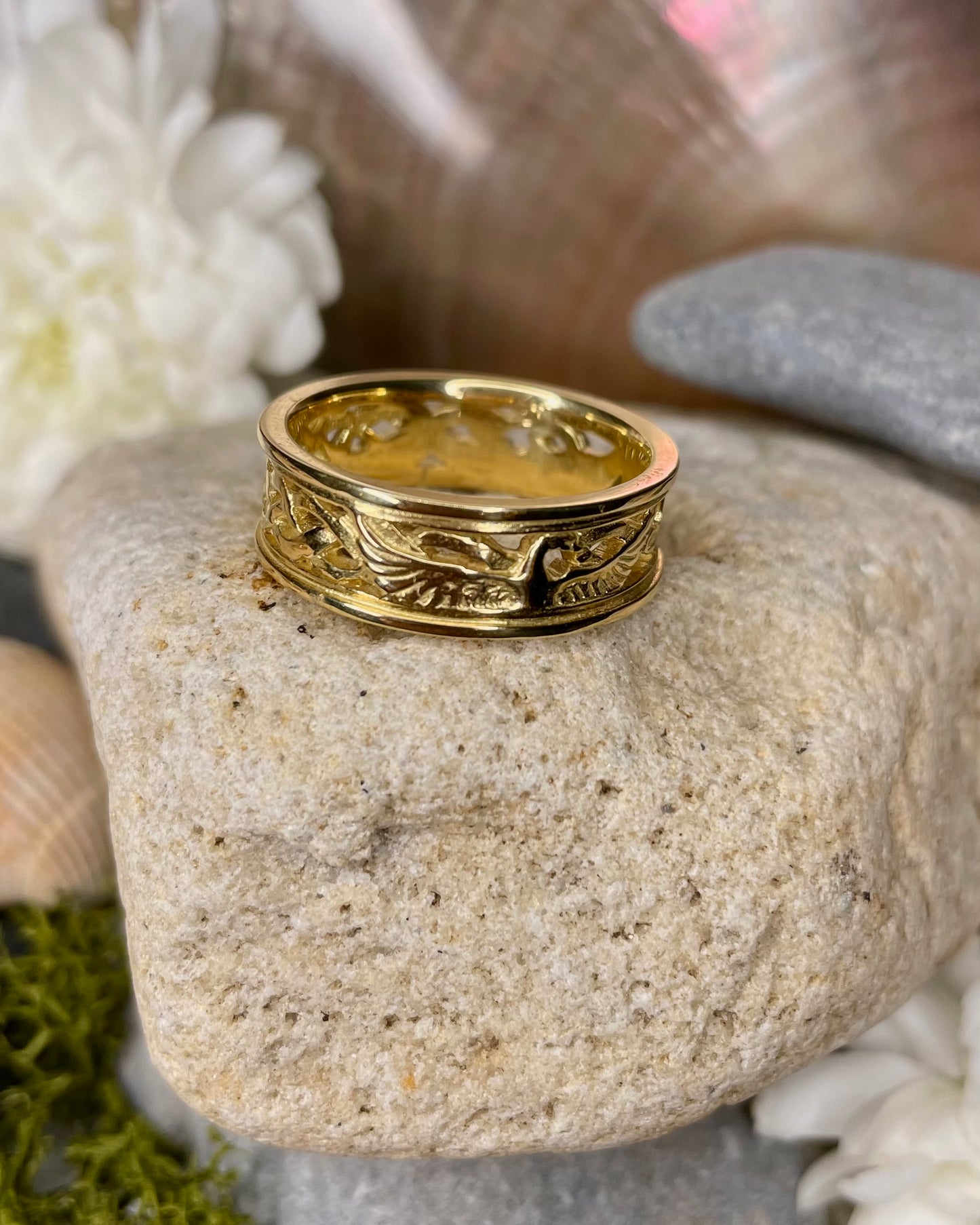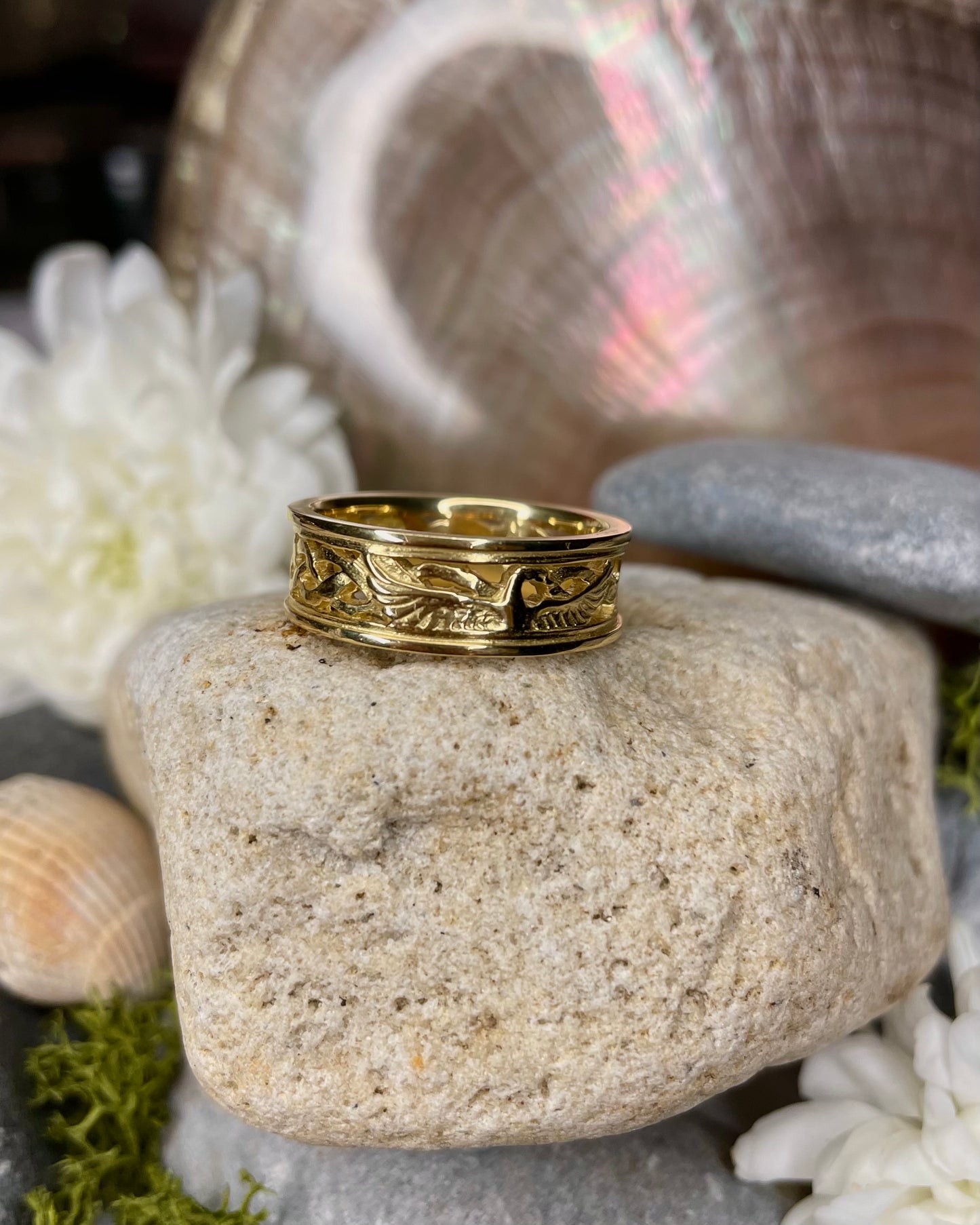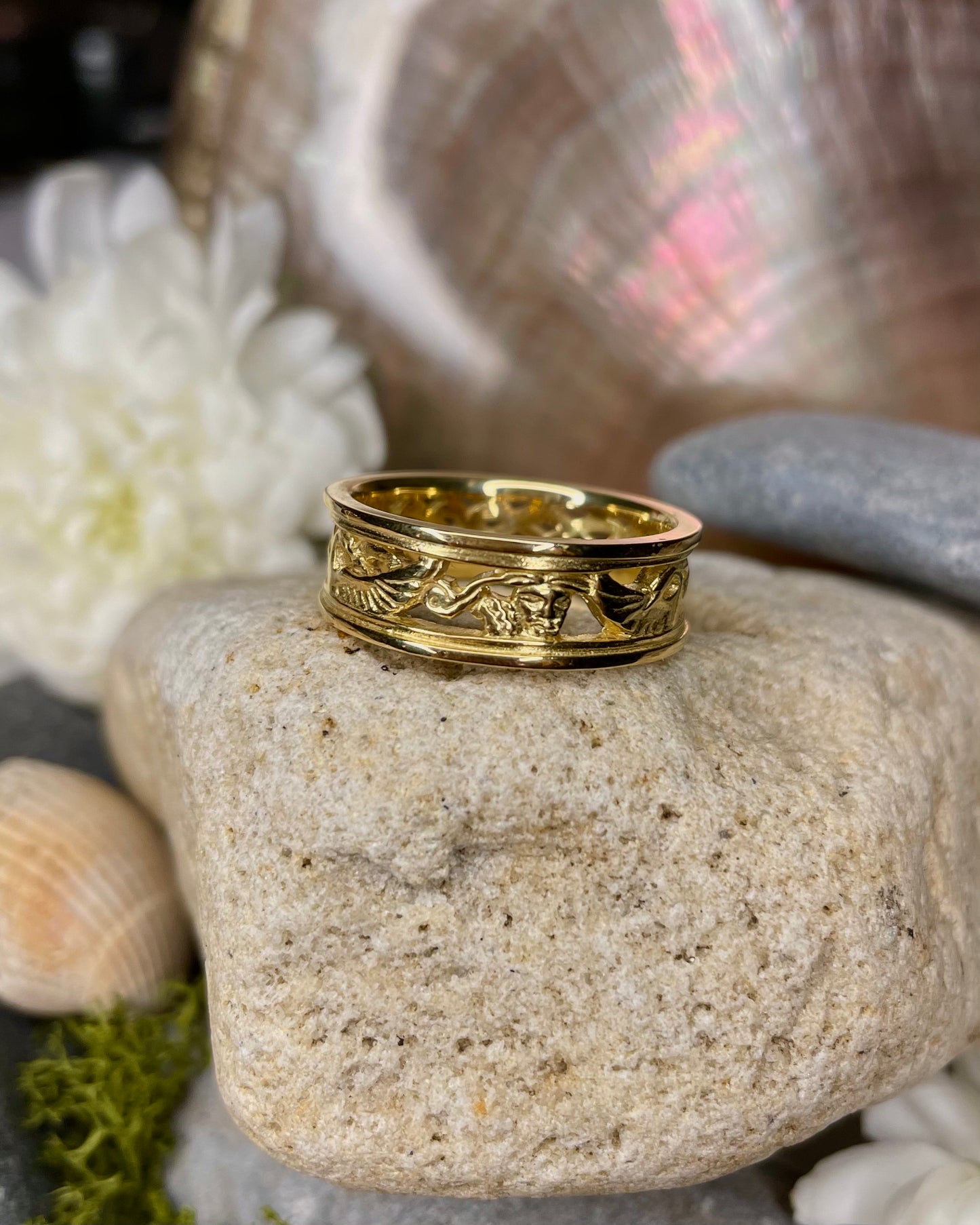 Shipping

We have secure trackable shipping worldwide! Free shipping for over €100