Regular price
$138.00 USD
Regular price
Sale price
$138.00 USD
Unit price
per
Sale
Sold out
Share

A stunning celebration of Irish culture, exclusively designed and crafted to the highest quality. Irish designed and hand-crafted jewellery that portrays the history of Galway. Each icon depicts landmarks of Galway and is a celebration of Irish and Celtic culture and history in the heart of Galway.

THE SPANISH ARCH  dating back to 1584 was a welcome landmark for our ancestors and visitors from distant lands, who would know that their sea journey was safely completed, the most famous of these being Christopher Columbas.
THE GALWAY HOOKER  is a boat unique in design to Galway fishermen. In the past its very distinctive shape on the horizons would be eagerly awaited by the inhabitants of the Aran Islands, as the strong westerly winds brought it closer to shore laden with food and supplies 
THE LEAPING SALMON not only represents mythicalIreland but also represents the bounty of the rivers and seas which sustained and nourished generations of Galway people and which now attracts numerous anglers and sportsmen from all over the world to fish in their clean, unspoiled waters.
THE HORSE  represents Galway's traditional love for all things equestrian. Galway and Connemara are renowned for their horses and ponies. Galway is also famous for the Galway Races held every summer in Ballybrit Racecourse for over a hundred years 
THE COAT OF ARMS  represents one of the fourteen tribes of Galway who held office, ruling the city of Galway over five hundred years ago 
THE WAVES remind us of the power of nature that surrounds us. The sea not only fed and supplied a living to the people of Galway but in days gone by was the only link with traders and visitors from other countries.
​THE CLADDAGH. The image of the hands clasping the heart under the crown which is uniquely a Galway symbol. The Claddagh Ring representing love, loyalty and friendship was created by Richard Joyce hundreds of years ago. This symbol of Galway is known and cherished all over the world and is still handcrafted by the goldsmiths at Blacoe Jewellers in their workshop on Shop Street in the heart of Galway.
If unsure of size we recommend coming into our shop to be sized. If size not listed please email the shop at shipping@blacoe.ie so we can assist you! 
View full details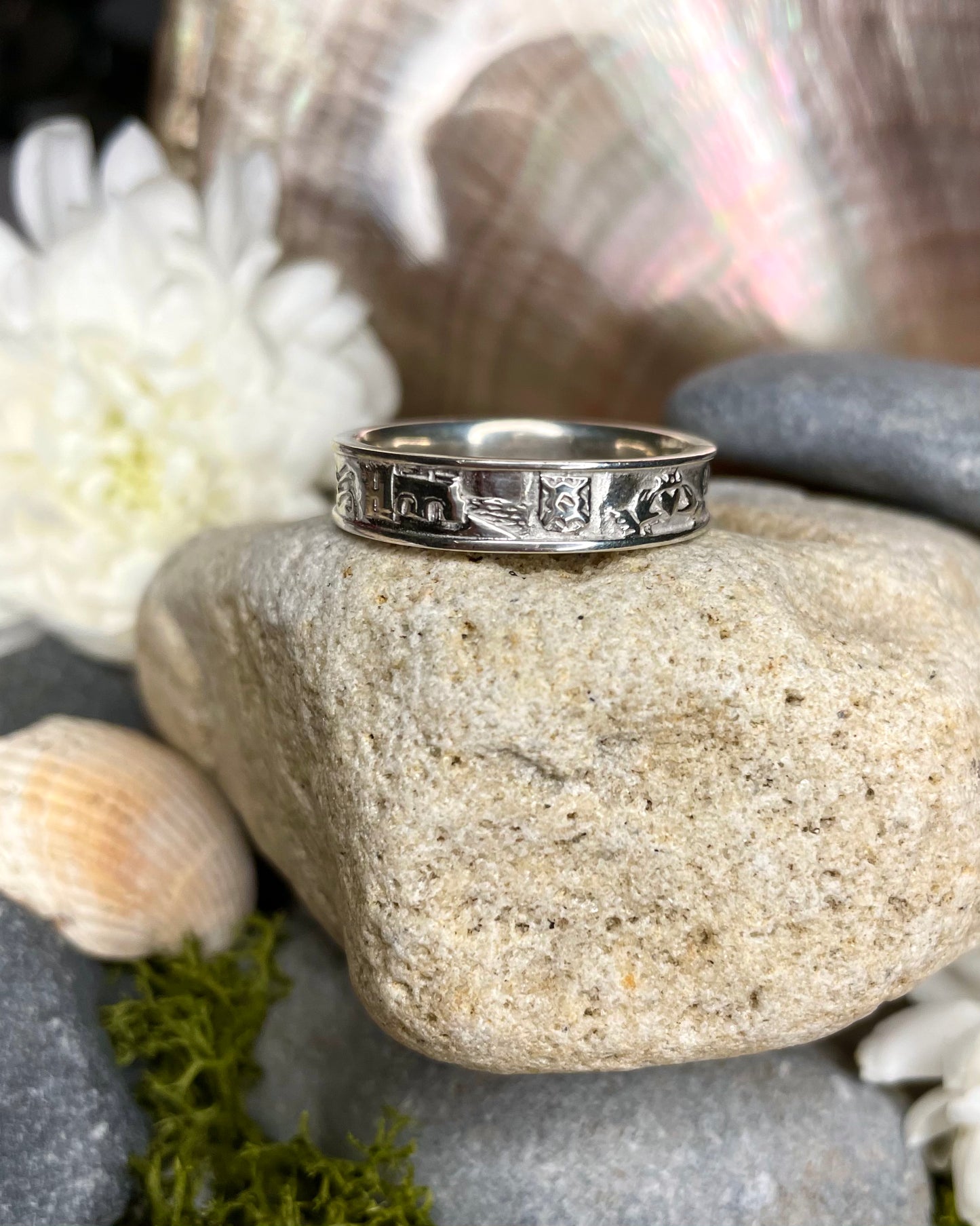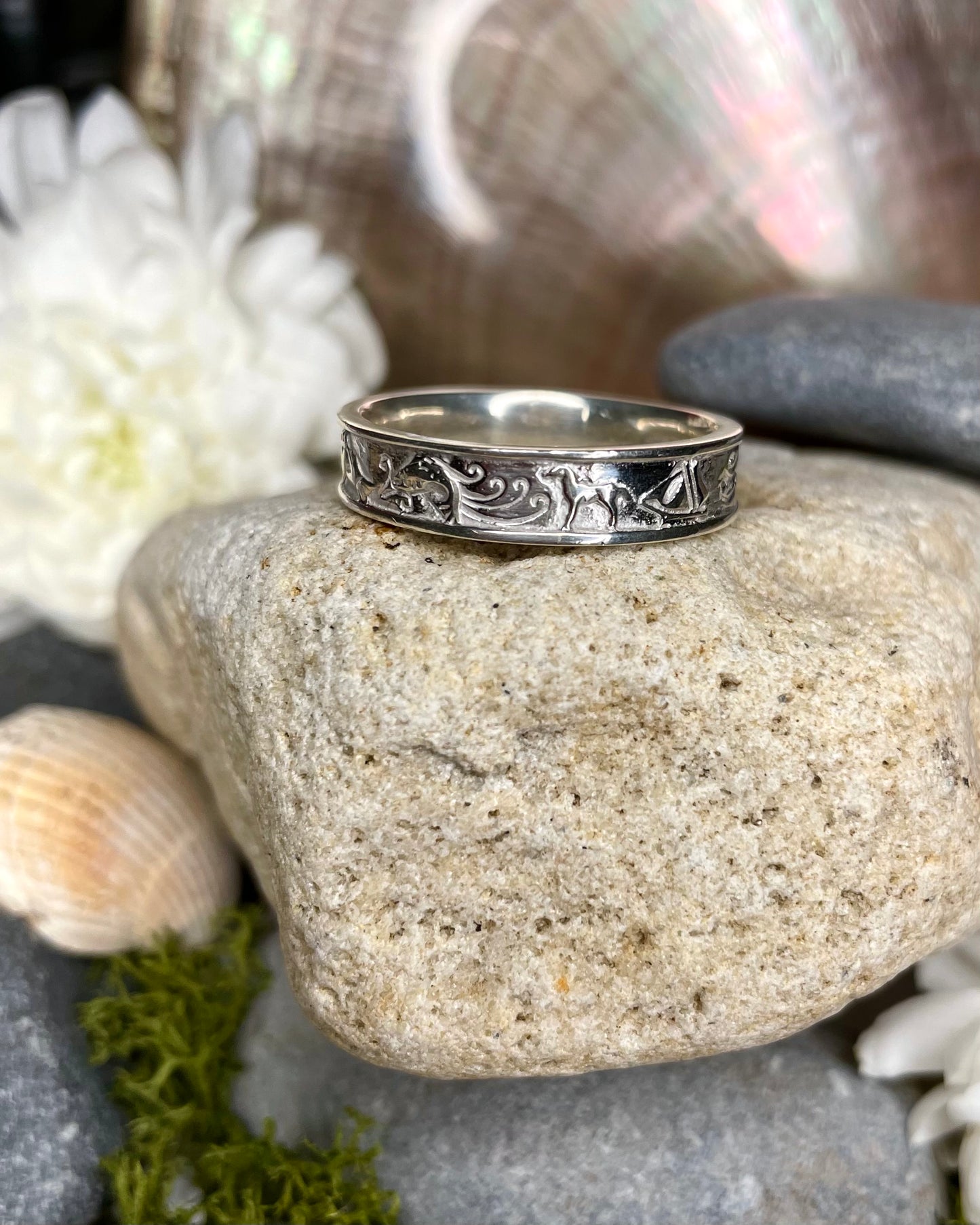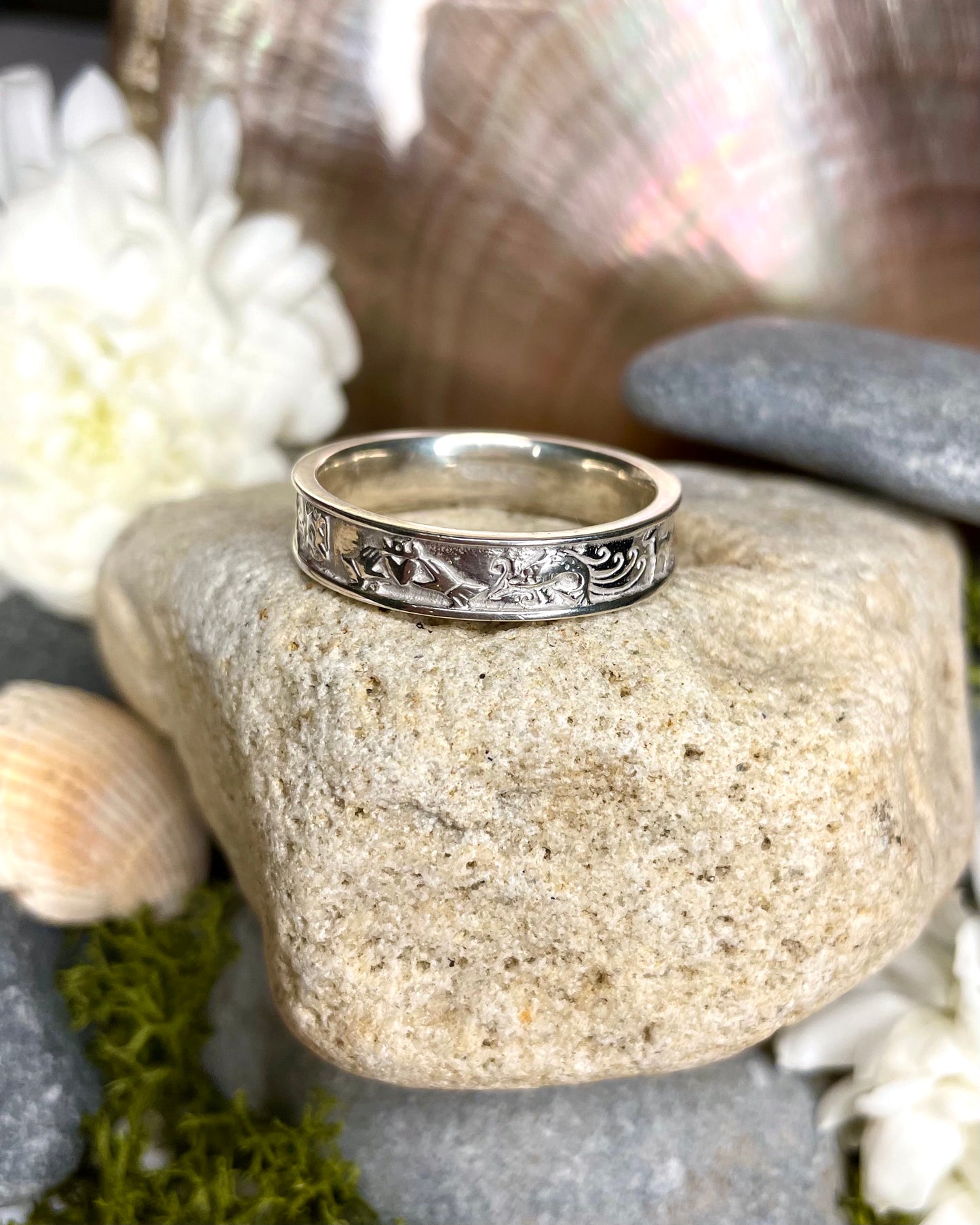 Shipping

We have secure trackable shipping worldwide! Free shipping for over €100